Dispatching of World Friends NGO Volunteers, Their powerful stories
There was an education for World Friends NGO Volunteers and Citi-Kyunghee NGO Internship from January 9-19th.
Various education programs to deepen basic knowledge necessary for sending overseas volunteers were offered, which included watching movies related to international development cooperation, basics of international development cooperation, education for fund raising advertisement, financial education, media, program management, safety management, national survey, H.O.M.E project, special events, and so on.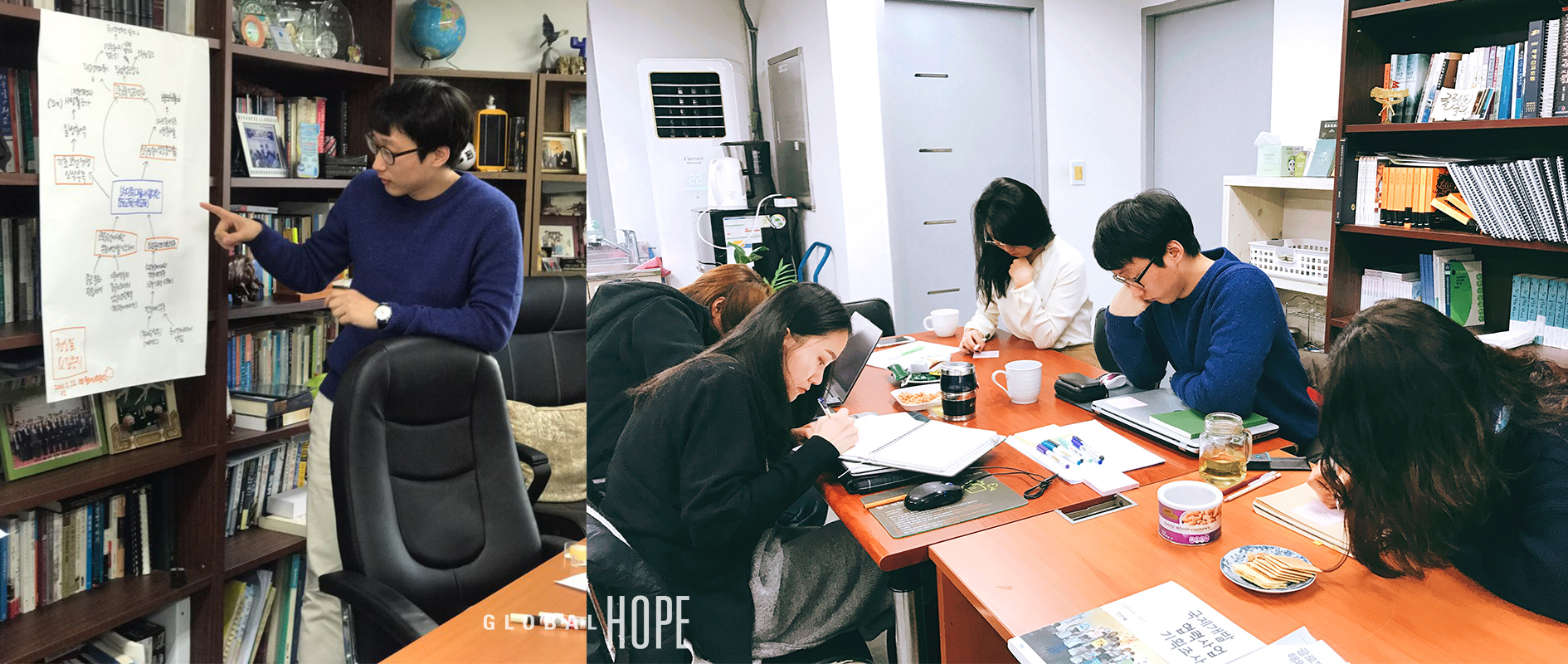 Project Cycle Management, PCM(overseas project operation management), Education
PCM education is comprised of methods and techniques about overall PCM and very important part to be directly connected with field applications.
There were some difficult parts, however, the participants learned one by one, though they were clumsy, by expressing ideas in drawing.
They had meaningful time to think about a need for sending volunteers to the sites and plan related projects accordingly.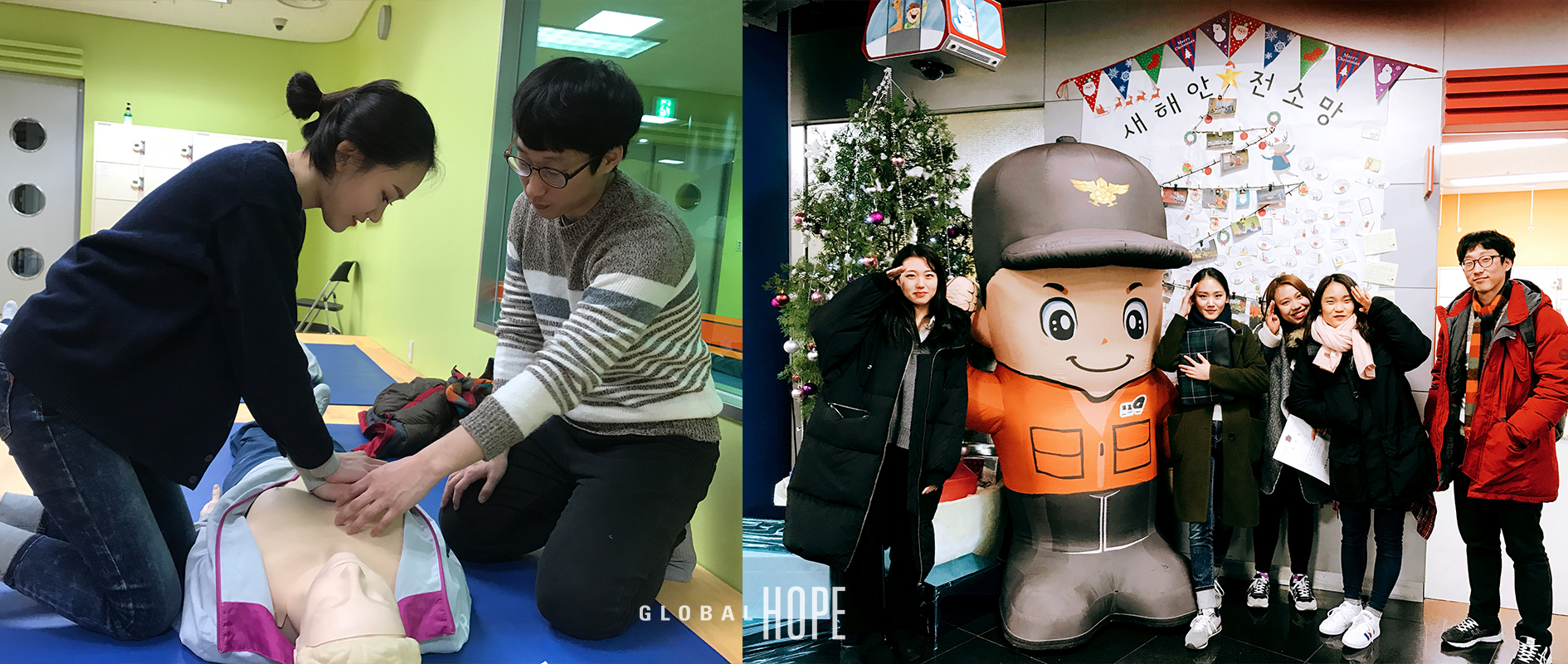 Safety Management Education
Participants prepared for potential emergency situations at overseas locations by learning a basic first aid treatment, CPR (cardiopulmonary resuscitation) procedures, and abdominal thrusts (Heimlich maneuver) for emergency patients.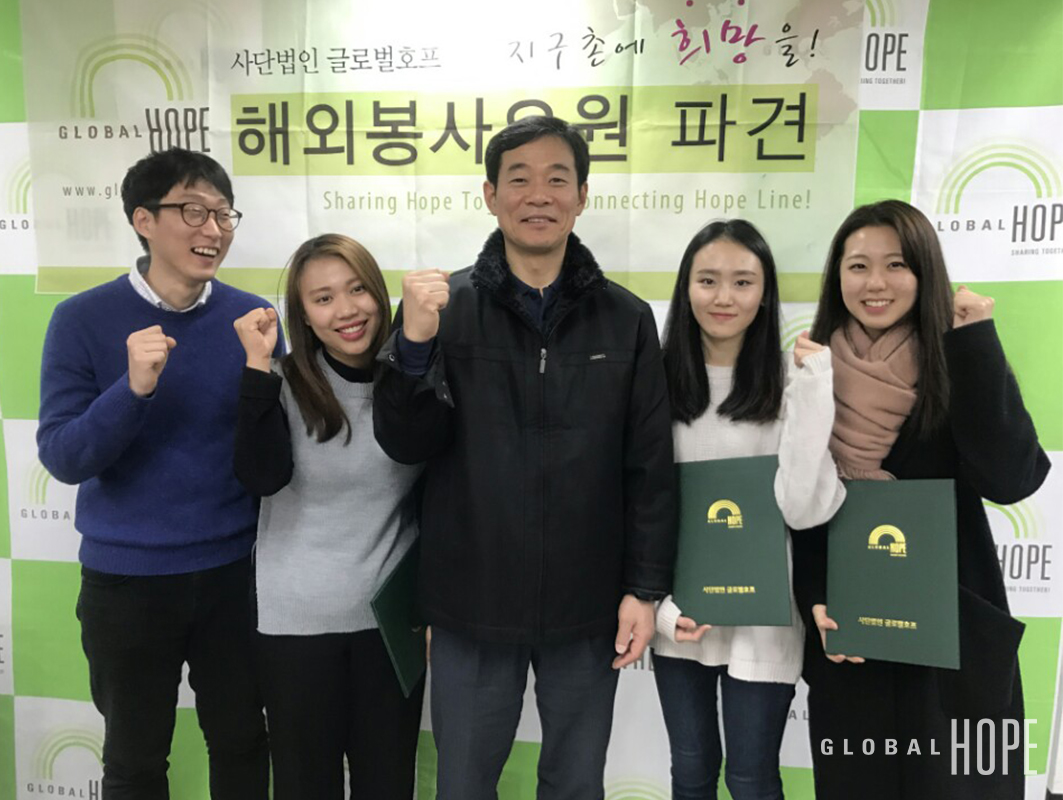 All education process was completed and the graduation ceremony was held. During the graduation ceremony, participants' effort was encouraged and their bright moments to come were cheered.
Prior to dispatch, the Global Hope volunteers participated in the training camp conducted by KCOC (Korea NGO Council for Overseas Development Cooperation) more diligently than any previous participants. They also looked confident and wonderful at the airport. Please stay tuned for their energetic footsteps going overseas to deliver Hope.
Sharing Hope Together!