In contrast to Korea where cold wind is howling nowadays, Myanmar is filled with heated passion as the Sports Day has returned once again. At Myanmar's Hlaing Thar Yar Stadium, all the students of DEC and SCM boarding school gathered to enjoy the Sports Day. They always look forward to the event because the limited space at the dormitory prevents them from moving actively.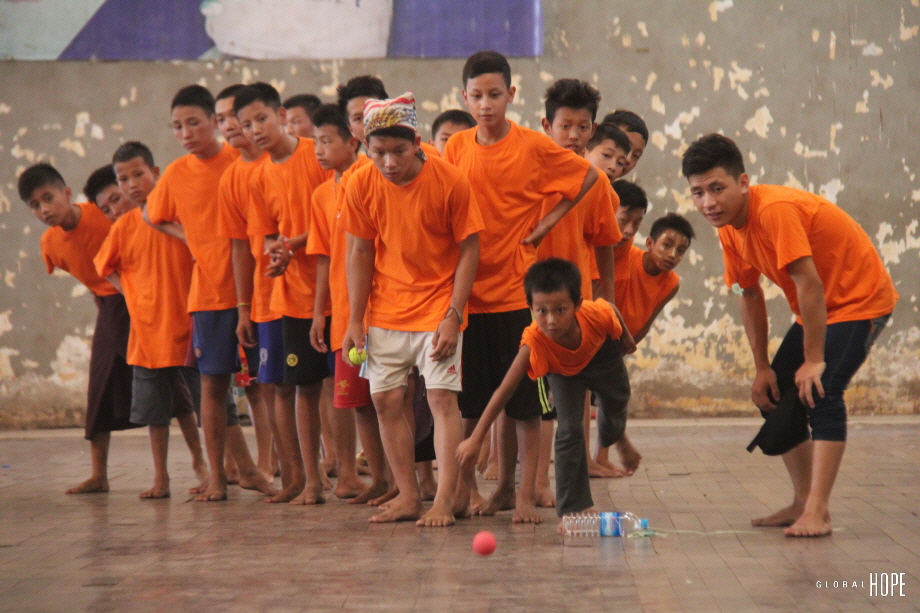 Firstly, they were divided into two teams and warmed up. Then came the real rounds. In the morning, there was the Hula-hoop game, the ball game, "catch the tail", bowling, and "move the ping-pong balls". Students enthusiastically supported their teams. In the afternoon after lunchtime, they did "move the candles", snatch the hats, and board flipping. The students' passion seemed to grow as they had gained energy from their meals.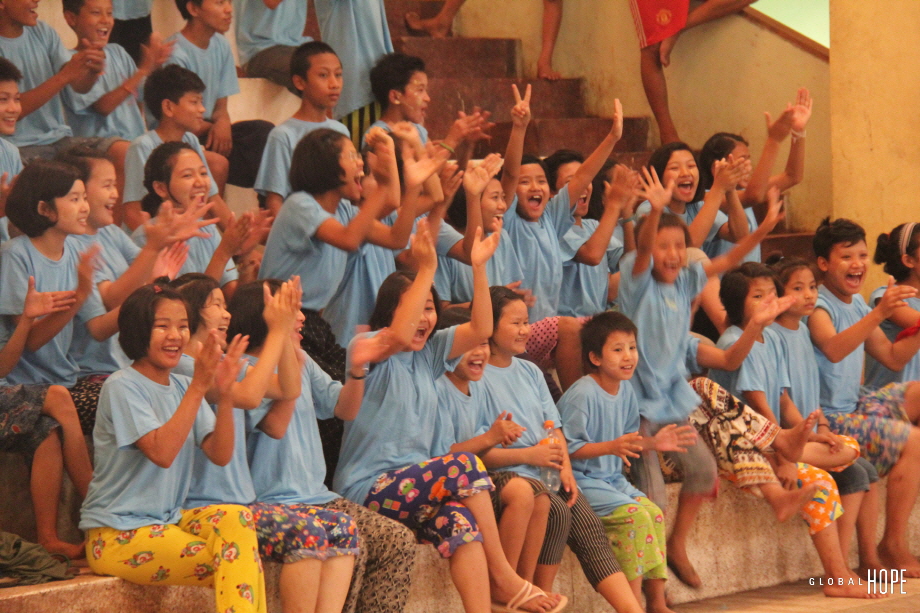 After the games were finished, students in 1st, 2nd, 3rd, and 4th places were awarded. Students supported and congratulated each other through warm cheers. Although the time was so limited that we were not able to do all of the planned activities, we felt very proud that the students supported each other as a team during the games.

Global Hope supports children to become well-rounded individuals in their education, society, emotion and health.
Please keep supporting the children so that they develop well!
Sharing Hope Together!