Sponsored Children visited Korea
The sponsored children in Bangladesh, one of the HOPELINE 2000 Project centers' children, visited South Korea. The five children who visited Korea are in the 5th to 7th grade of formation in the Grace School located in Gajipul, Bangladesh.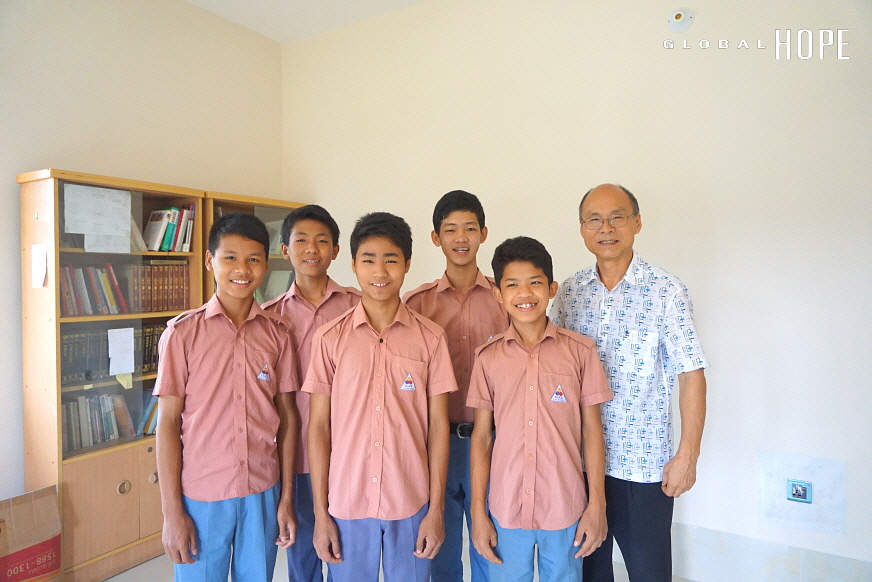 Exiting meeting with the sponsor
The youngest sponsored child, out of the five children, greeted with a shy smile. The child had been raised up by his parents, together with four brothers and sisters. Because there was no school to go, he came to the boarding house in 2013, where he lives now. This child, whose sponsorship started from last year, got the special chance to meet his sponsor face to face.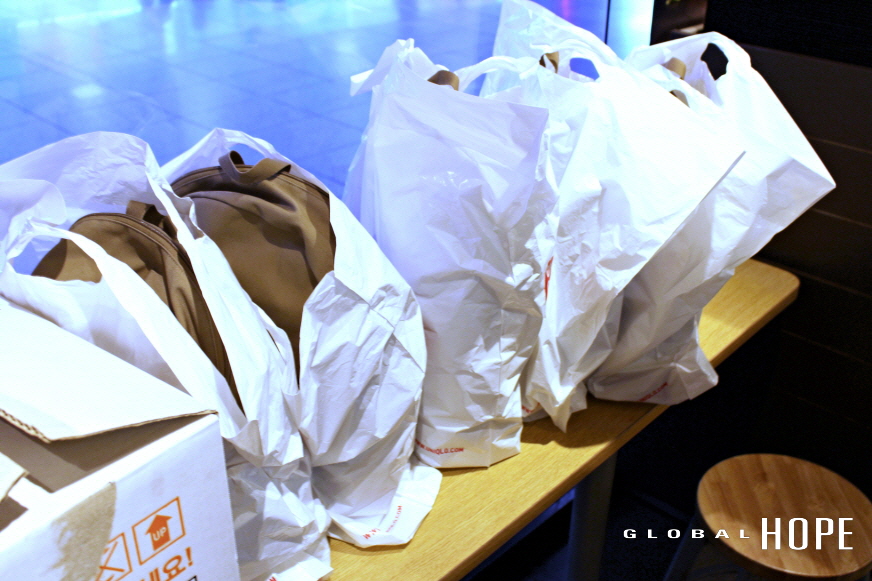 The sponsor prepared gifts for the five children by himself and commented: "I came here as I was not only anxious, but also glad for the sponsored children to visit South Korea, and it was very meaningful to see the child I'm sponsoring for, for the first time."
How was visiting and seeing for the very first time this country called South Korea, which is a foreign country for the Bangladesh children?
"The environment in South Korea is clean and good. Everything is amazing and new." The child who was smiling all the time whenever he met someone's eyes twinkled his eyes saying that everything in South Korea was amazing and new. This child, who is in the 5th grade at the elementary school and will take an examination for his promotion to middle school at the end of this year, said that his dream was to become a naval officer.
"Everything is new for the children. It is the first time going abroad with a passport. All kinds of food they ate were new. All the people they meet were new, too. Their precious experiences of seeing and feeling South Korea will be a great influence in their individual lives. They are studying while dreaming of becoming an engineer, a constructor, a doctor, and so on at the Grace School. We have a plan to support elementary school, middle school, high school and college to educate leaders who can lead the future of Bangladesh. Grace School which started from the elementary school at first, expanded to middle school and the classes are being extended until now. This was all possible through gathering the sponsors' heart, and I think there is hope, because children have their own dreams", said Lee Gye Heuk, a local coordinator and he conveyed his gratitude saying that the experiences in South Korea will be a precious time for them.
A small miracle that connects the sponsors who said that would like to oversee the sponsored children's growth to the end, the coordinators who have dreams to educate the leaders for the future of Bangladesh, and the children who are growing while dreaming their own dreams, will make a great hope.
Sharing Hope Together!